The Best Canadian Universities for Economics
Economic value is the maximum amount that a consumer is willing to pay for an item in a free market economy. If you want a degree in economics from a Canadian university, you're going to want to maximize your economic value to employers. That means you should go to the best school for economics.
An economics degree can help you understand the way politics and businesses work, and it can open up many doors for you. However, work experience increases your economic value more if you combine it with your education.
Here are some of the best schools for economics in Canada. These programs combine great courses, solid faculty, impressive co-ops and other opportunities for work experience.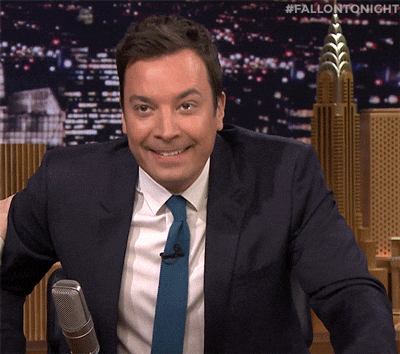 University of British Columbia
I'm from Mississauga and the closest I've ever come to UBC was during a layover at the Vancouver airport. But from pictures, I can tell it's a beautiful campus. Times Higher Education considers it the second-best university in Canada.
The curriculum at UBC is great because you can choose from many different concentrations. Additionally, they offer cross-disciplinary programs including the Food Market Analysis program. This program combines economics and nutrition sciences to gain an understanding of food policy and trade issues, managing risk in export markets and the industrial structure of international food markets.
But the best part of economics at UBC is their co-op program. For those who don't know, co-ops allow students to gain course credits in the workplace. Universities and colleges will usually help students find co-op placements. UBC Economics students find co-ops in both public and private sectors. These students help companies save money and solve social problems. They work and learn outside of Canada in cities like San Francisco and Hong Kong. Check out the co-op experiences of recent UBC graduates.
University of Toronto
Above all, the department of economics at the University of Toronto ranks among the top economics departments internationally. Its courses and research cover a wide range of fields and cover theory, applied data analysis, and econometric methodology. U of T doesn't offer a co-op, but it opens many opportunities for graduate studies. Additionally, collaborative programs with the Rotman School of Management and the Faculty of Law open up opportunities for interdisciplinary studies.
McGill University
Firstly, McGill's Honours Economics program equips students for the real world, training them in mathematical and statistical skills. Secondly, it also provides an option for a more liberal education where lessons on economic theory can be coupled with coursework in other subject areas including political science, history, philosophy, geography, and East Asian studies.
Professor, John Galbraith, the president of economics at McGill, emphasizes that the term "economics" covers and intersects with many areas. Members of McGill's economics department seek answers to questions such as what is the optimal design for economic policies and mechanisms? How do we control greenhouse gas emissions? How do health care systems impact the individual and the larger economy? And how does globalization affect various sectors of the Canadian economy?
More importantly, McGill's program includes an internship course that's open to qualifying students.
Queen's University
Most noteworthy, the Queen's Economics Department consistently ranks among the top departments in Canada for its quality of research output. It also applies and explores how economics connects to business issues as well as political, social, and geographical issues.
Queen's offers three major streams:
The Economics Major provides a broad overview of economic issues including labour markets, global trade, climate change and what determines the price of goods, services, and stocks.
The Applied Economics Major applies economic theories to real-world situations with the aim of predicting potential outcomes, which is a fancy way of saying that Applied Economics is more math-focused than general economics. It usually involves case studies and econometrics, which is the use of statistical and mathematical models to forecast future trends based on historical data.
Politics, Philosophy and Economics is a stream for people with strong language and social skills who have an interest in economics. The program focuses on social issues and how our society responds to these issues by asking questions drawn from economic, political, and philosophical perspectives. It prepares students for careers in law, journalism, policy analysis, social work and other fields that require strong analytical and communications skills.
Here is the employment breakdown for Queen's Department of Economics:
6% of alumni work in LAW

10% of alumni work in EDUCATION

10% of alumni work in GOVERNMENT

24% of alumni work in BANKING & INVESTMENT
Western University
In addition to a standard major, Western University makes the best out of its Ivey business school by offering a combined Bachelor of Business Administration and Bachelor of Arts in Economics. The program combines economics theories with applied management skills.
Western also offers a concentration in Economics, Politics, and Philosophy—similar to Queens. This limited-enrollment program is aimed at students with strong writing and reasoning skills. It prepares them for careers in international politics, public policy, law, economics and business. Students in this program can choose between:
An economics concentration: a focus on economics with some politics and philosophy courses.
Or a politics and philosophy concentration: a focus on politics and philosophy with some economics courses.
Finally, Western University offers a specialization in Global Economics for students interested in the global economy and international careers.
If you're wondering what the anticipated best eight careers for Canadian graduates will be in 2020, click here.